An inflatable art abstract dog was introduced to the public in 1994 and quickly became a popular fixture in art museums. The dog, which artist Jeff Koons designed, became an instant sensation and can now be found in museums worldwide. In 2013, his artwork was sold for 58.4 million dollars. So, why does this art so valuable? Let's look at the history of Balloon Dogs and why many people around the world like it.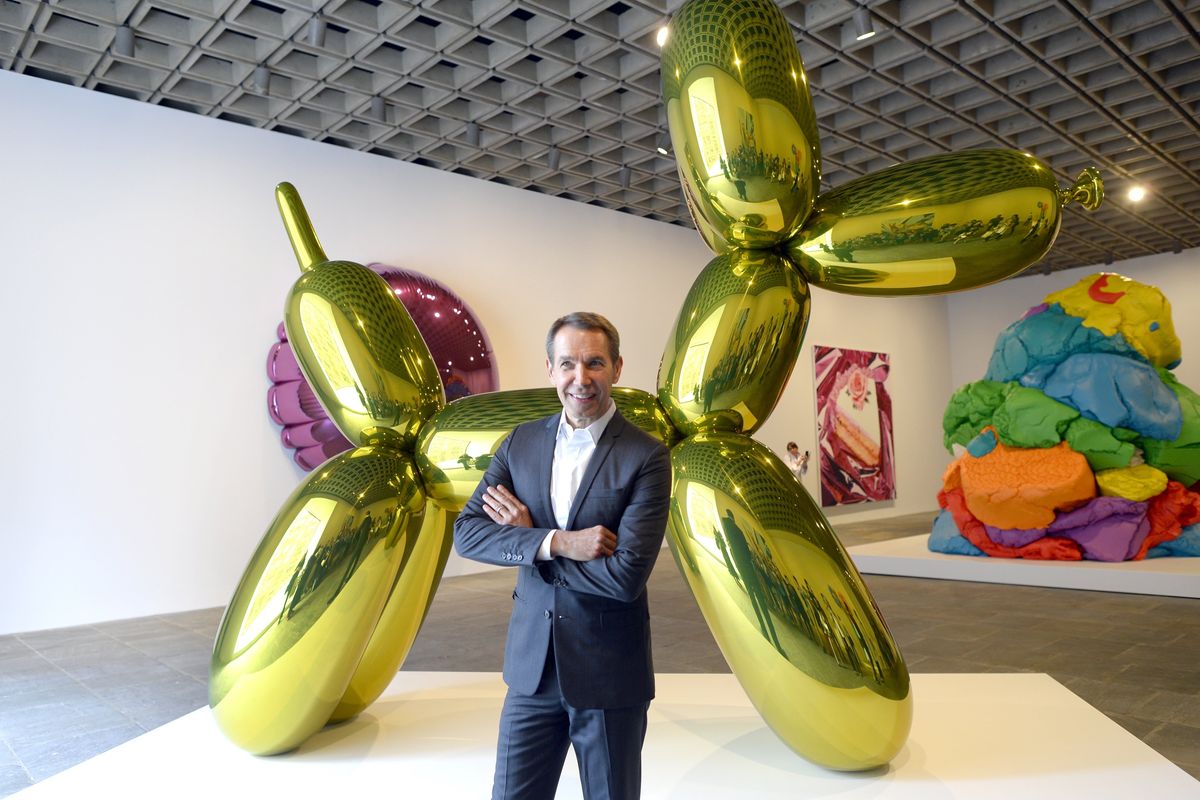 History of the Balloon Dog
It first debuted at the Rockefeller Center in New York City in 1989, and since then, it has been displayed worldwide in many different locations, like museums and parks.
In 2003, Koons decided to create a series of gold/silver leaf paintings, Balloon Dogs. The first one in this series was titled "Wish You Were Here." It depicted a golden retriever sitting on a wooden bench next to a balloon dog statue. This work was displayed in the "Garden of Eden" at the Whitney Museum of American Art.
What Inspired Jeff Koons?
He was interested in light reflection and animal paintings. He often used shiny, reflective materials like stainless steel and chrome. By playing with light and reflection, Koons created visually stunning and thought-provoking works.
The artist cited that he was heavily inspired by the works of Salvador Dalí and Andy Warhol. Jeff Koons' artwork is similar to Pop Art in that it takes ordinary objects and infuses them with new meanings. However, Koons' work is often more playful and lighthearted than most Pop Art, which often deals with more serious subjects.
What Does the Balloon Dog Symbolize?
Some have interpreted the dog as a metaphor for the American dream. The balloon, after all, is often associated with happiness and joy. And the dog is a loyal companion many of us have had at some point in our lives.
Others have seen the work as a commentary on the commodification of art and the commercialization of culture. In this case, the balloon dog would represent an object that has been transformed from a commodity into an abstract decor at the hands of the artist.
But regardless of how one chooses to interpret this piece, it is clear that Koons has created something fun and thought-provoking.
Koons combines his signature style with the wit and humor of popular culture. A work that is both sophisticated and playful at the same time.
What Is Jeff Koons' Art Valuable?
In today's art world, a few artists seem to command attention and admiration more than others. Jeff Koons, with his art, which often features playful balloon animals, has been collected and displayed by museums around the world - it is both highly coveted and highly valuable. He has achieved widespread acclaim for his distinctive style and the arts he makes typically go for millions of dollars at auction.
So, what makes it so valuable? First, there is a simple fact that this particular sculpture is extremely rare. Only five were ever made. The second reason this piece is so valuable is that it's by Jeff Koons, an artist who commands a high price tag in today's market. And last but not least, Balloon Dog is just cool looking.
Is Jeff Koons' artwork superficial or uncomplicated? Is it an act of creativity or simply a commercial move? His Balloon Dogs will continue to be controversial for years to come. Some people love them, while others find them tacky and offensive.